Oldtimer gallery. Cars. GAZ-46 (MAV).
---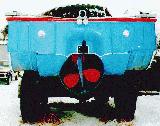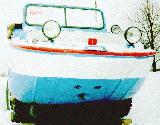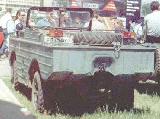 GAZ-46 MAV


Years of production: 1952 - 1955 - ?
4WD, 5-seater GAZ-69 based amphibia
Engine: 55hp/3600rpm, 4-cyl 4-stroke, 2.112 L
Bore/Stroke: 82/100 mm
Length: 4930mm, width: 1900mm, height: 1770mm
Wheelbase: ?mm, clearance: ?mm
Gearbox: 3 speed x 2, synchronised 3rd and 2nd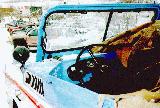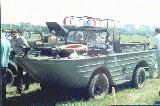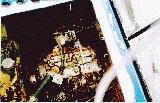 Weight: 1850 kg, full - 2,6 ton
Maximal speed: 90 km/h, swimming speed - 9 km/h
Tyres: 7.50 R16 or 7.00 R16 or 7.25 R16
Fuel tank capacity: for 500 km, or for 5-6 swimming hours
Fuel consumption: 15 - 22 Litres/100 km under 70km/h
Photos and data are from:
Mihail Kozyrev (Moscow)
Jan Szatan (Poland) (homepage),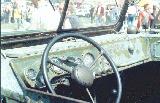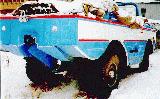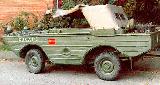 Valerii Ya. Nasonov (Moscow),
Dmitrii Varlamov (Moscow, homepage - "1st Avtobat" (in Russian)),
Veteran Bazar & Museum (in English) (Czech Republic),
Martin Übermuth, Aachen, Germany, the owner of GAZ-46, Chassis 115.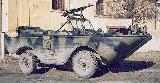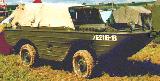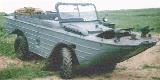 ---
You are welcome to write me by E-mail Contact. Andrei Bogomolov.
---

Entrance   Gallery   Cars   GAZ   Sale   Links
---
Last updated 11 III 2002.